WAKEFIELD, England, June 21, 2022 -- Orchard House, an SAP digital transformation partner focused on delivering world-class cloud solutions, today shares it's thoughts on SAP® SuccessFactors® People Analytics
How well do you understand what is happening across your business? Well, with People Analytics, you can, backed up with real time insights. The new story reports in SAP SuccessFactors is a serious upgrade on the existing canvas and table reports. You'll be pleased to know that there are no extra license costs and once enabled you can import over 50 standard story reports from the content store (and more standard reports are becoming available with each release).
Having enabled this for several customers, the feedback has been extremely positive.
"People Analytics is transforming how I analyse and understand our workforce and is allowing our Managers and the HR partners to make targeted interventions to address day to day people challenges through the insights we are now getting. There isn't a HR function I have worked in that hasn't had to spend weekly and monthly hours for Board packs/presentations and analysis which puts focus and energy in completely the wrong place. Most Managers/HR professionals understand the data – but ensuring this is delivered to the business in a format that is meaningful allows better decision making. With over 50 standard reports and the ability to create stories easily, I no longer spend hours trying to get the metrics I need to support our business." Lucy Weaver, Group HR Director, TopHat
Moving on from previously needing the complex skills required to build a canvas report and creating the visuals in Excel outside of the system, the new tool in stories now supports a much easier interface using drag and drop for user-friendly report designs. The result can be easily shared across the business and even exported as a PowerPoint or PDF.
Spreadsheet functionality like conditional formatting and very similar formulas should make familiarisation with the menu easier; there is a commenting option, bookmark capabilities and date filtering is so much easier to use. You can even brand the report, include images, different colours and other types of widgets. What's more, the output can be optimized for mobiles and tablets meaning the data becomes accessible anytime and anywhere.
Some examples can be seen below: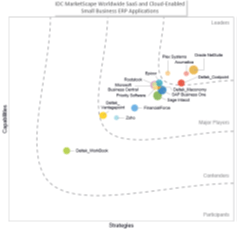 1. Gender pay gap example
2. Absence overview
People Analytics Stories can be implemented in a short time frame by configuring IAS and IPS; the tools that connect SuccessFactors to People Analytics. This also empowers customers and their IT department as they can manage SSO themselves and include modern functionality like Multi-Factor Authentication.

We would encourage SAP SuccessFactors' customers to switch this tool on and instantly enhance your reporting capabilities by making the data visually compelling, bringing guidance to addressing business challenges and engaging the workforce with powerful insightful data. Why did we say the tool is almost brilliant? Well, there are still some limitations, for example, Recruiting Marketing and Onboarding 1.0 is not currently supported and more complicated reports can be slow when loading. However, as this requires no additional licenses, only implementation time and training, it is well worth the investment. Here at Orchard House, we would love the opportunity to work with you and quickly show you the value that SAP SuccessFactors People Analytics can bring, giving you a deep understanding of what is happening within your business.